We at TechPasture continuously endeavor to achieve our motto i.e. "experience changes" which signifies a major transformation in the ways a web-solution or interactive media company operates. We not only try to evolve our-self in order provide a better solution in comparison to what you have right now but also help you in getting effective returns on investment (ROI) through high performing web and mobile applications equipped with result oriented marketing strategies. We strongly believe in individual or tailor made solutions for every client strictly matching his budget, creative vision and business logic. In the past more than 10 years we have proved our excellence in the industry with our series of state of the art Web Application Development, Mobile Application Development, Website Design, E-Commerce Solutions (B2B & B2C) and Internet Marketing Solutions etc. During these years we have successfully delivered variety of projects varying from a very small budget to large scale high-end technological initiatives. Our clientele includes SMBs (Small-Medium Businesses) globally including new start-ups with whom we have incorporated well established end to end automated process.
TechPasture's 6C

Paradigm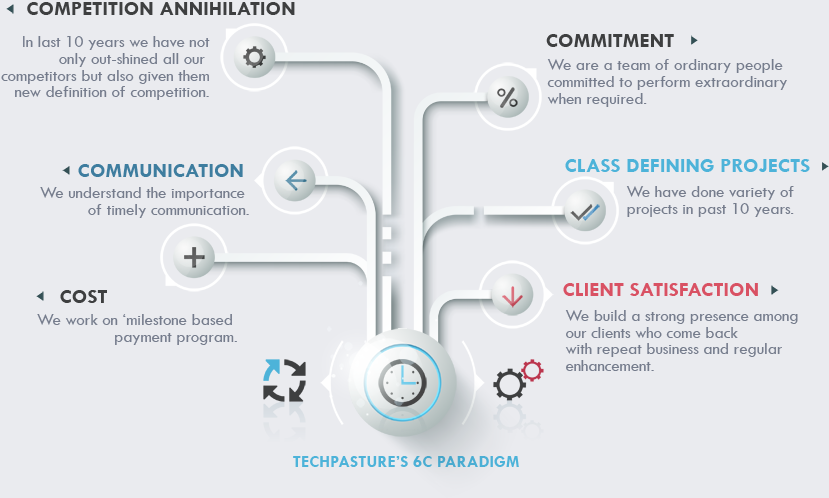 Overall client rating is 5.0 out of 5.0 for TechPasture.
Ready To Discuss Your Project ?
is recognised with 100% Job Success Score.